Hip Hop Clothing
Urban Apparel and Footwear for men, women, and kids from top Brands and Hip Hop Fashion Designers including Akademiks Clothing, Rocawear, Coogi, Baby Phat, Enyce, Pelle Pelle, Girbaud, Phat Pharm, Blac Label, Sean John and more. Kids clothing for boys and girls too!
CHOOSE FROM BRAND LIST AT LEFT TO VIEW ALL SELECTIONS.
Visit DR JAYS for the latest selection of urban wear, clothing and footwear from the same brands featured on this site. Thank you.
GRAFFITI GENERATOR
Create your own graffiti on brick wall message for your myspace page or comments. Also see our COMMENT CODES section for Gangsta, Pimpin, Bootylicious and other graphics.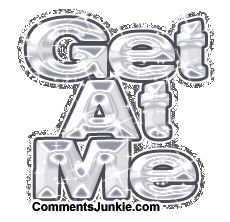 More Comment Codes for Myspace, Hi5, etc.